Our People
Our people are very important to us, as is making certain we provide you with the best possible professional financial advice. Below is a short biography for each of our colleagues together with their contact telephone number. For further contact details please see our "Contact Us" page.
---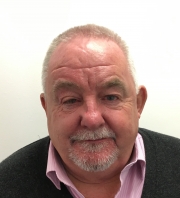 Alex Brownlie, Senior Partner
Alex joined Financial Services in July 1979 and became a Divisional Sales Manager in 1994 with Colonial Mutual. He, along with the two other partners then set up Cliftonhill Financial Services in 1996 which became the largest Appointed Representative in Scotland. The team joined Allied Dunbar then Openwork in 2000 and have consistently performed well in Scotland. Alex is married, has two sons and lives in Coatbridge. He is currently treasurer of Drumpellier Golf Club.
David Kinnear, Senior Partner
David joined the financial services industry in 1979 coming from an engineering background working in Rosyth Dockyard. He joined the Edinburgh branch of Colonial Mutual and progressed into a managerial position. David is a senior partner of Cliftonhill Financial Services and has been since the company was set up in 1996. He specialises in the mortgage and protection market taking great pride in giving sound professional face to face advice to all his new and existing clients. David is married with two sons and lives in Rosyth Fife.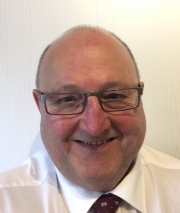 Robert Curr, Senior Partner
Robert came in to the Financial industry in 1990 having come from a management position in the textiles industry. Starting as a financial adviser with Colonial Mutual he then moved to Cliftonhill Financial Services in 1996. A fully qualified Protection, Mortgage, pensions and Investment Adviser, his main aim is to ensure the financial wellbeing of his clients and to show them the path to a secure future. Robert lives in Darvel, Ayrshire married with one son, Robert takes great interest in motorsport, spectating only!!!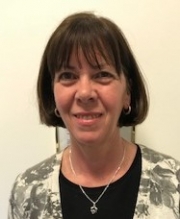 Sandra Rankin, Practice Financial Adviser
Sandra joined Cliftonhill in 2000 after a long career with Colonial Mutual. She set up our Estate Agency and mortgage practice in Whifflet before moving into Academy Street. From there she has developed into a fulltime Mortgage professional and can find a mortgage out there for almost everyone who has the income to back it up. Her long-term partner is Archie and both live in Coatbridge with their dog, Meg, enjoying outdoor activities.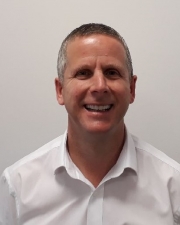 William Armour, Protection Adviser
William came in to the Financial industry in 2013 having come from a management position in retail and electronics. He trained to be a protection advisor with Cliftonhill Financial Services specialising mainly around areas of Life Insurance, Critical illness, Accident policies and Income Protection. William strongly believes that protection is the basis of sound financial advice.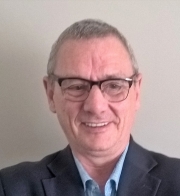 John Weir, Mortgage and Protection Adviser
John has been with Cliftonhill Financial Services for two years. Qualified since 2000 John advises clients on mortgages , personal and business protection. He is happy to attend clients in our offices or visit them at their own home. Other than a short time with Tesco Bank as a telephone based mortgage adviser, John has always preferred to meet his clients face to face.He has tried golf, but for everyone's safety and his sanity he now sticks to restoring whatever cars or boats that he currently has.
Indices
Value
Move
%
FTSE 100
6,550.23
59.96
0.92
FTSE All Share
3,702.27
29.39
0.80
Currencies
Value
Move
%
Euro
49.04
0.25
0.51
Data is compiled by Adviser Portals Ltd every 60 minutes. Information is not realtime. Last updated: 05/12/2020 at 08:45 AM